Former use
Production of tartaric acid
On July 2017, Ginkgo signed a preliminary sales agreement to acquire the former factory of the Legré-Mante, located in the Madrague de Montredon district, in the highly sought-after 8th district of Marseille. This site, located on the seafront, represents a total land area of 168'084 sqm, of which 84'550 sqm is an enclave in the protected area of the Calanques National Park.
Image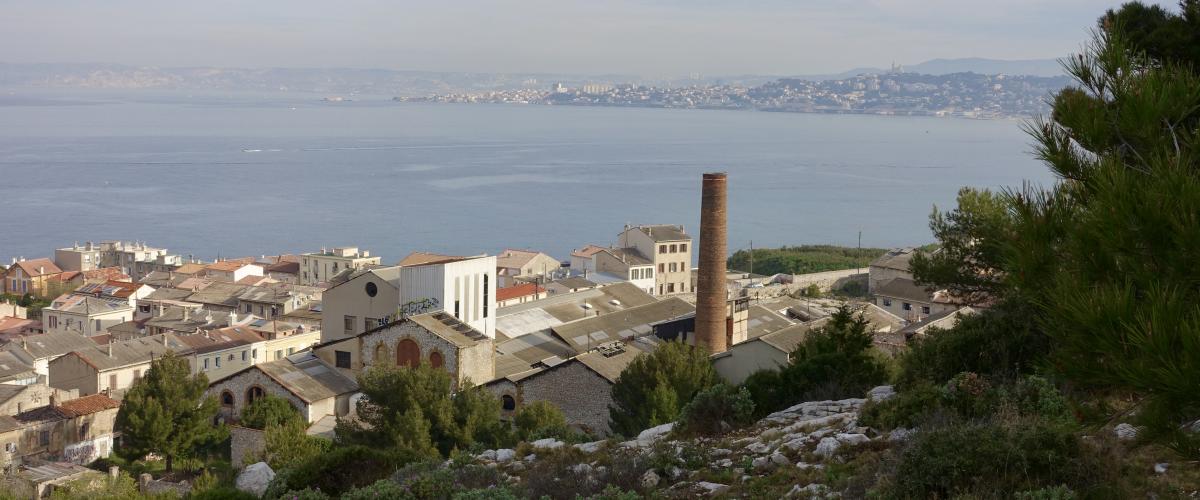 Since the middle of the 19th century, the Marseilleveyre massif has undergone major industrial development with a dozen chemical and metallurgical plants. This activity has generated significant metal pollution, particularly lead. In recent decades, the site was operated by the Legré-Mante company, which mainly produced tartaric acid. The plot of land by the sea was used to stock by-products and industrial waste related to the production of tartaric acid.
Following a competition, the urban, architectural and landscape vision of the Kern+Associés architectural office was unanimously approved by all decision-makers. The proposed project includes 10 to 12'000 sqm of housing, a managed residence and local shops.