Former use
Ancien centre de recherche
Program
The 2.1 hectare site was acquired from Natixis in June 2021. The subsoil of this former research centre is contaminated by metals, chlorinated solvents and other volatile compounds. The site also has geotechnical issues and a polluted water table.
Image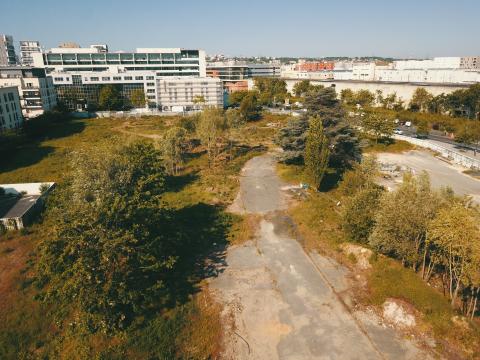 With its attractive and dynamic living environment, exceptional transport links and strong economic appeal, Massy has established itself as one of the main conurbations in the south of the "Greater Paris" area. The town boasts a wide range of sports and cultural facilities that are popular with over 350 associations. In addition to two media libraries, Massy is home to France's only 'suburban' opera house and a cultural centre for contemporary music of European renown.
With a planned completion date of 2023, the redevelopment proposes a mixed programme of housing, offices and retail. With the creation of a 1 ha public park and a sports area centred around climbing, the project has been selected by the NCFF (Natural Capital Financier Facility) for the deployment of a nature-based solution.