The acquisition of this former 0.3 Ha industrial site located in Romainville, in the very close eastern suburbs of Paris, was finalised in April 2014. In order to increase the scope of the project while rationalising the urban planning monitored by the local authorities, 7 other adjoining plots of land have been acquired, bringing the total construction area to approximately 6'300 sqm.
Image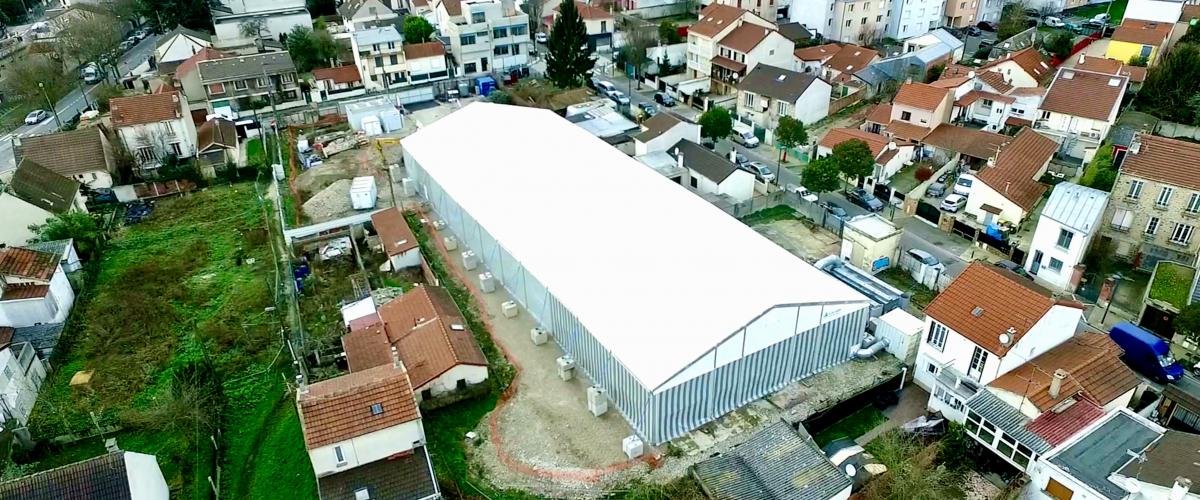 Environmental studies carried out on the soils of the former surface treatment plant revealed significant contamination by chlorinated solvents and trichloroethylene. As soon as it was purchased, emergency measures were implemented to contain the potential dispersion of pollutants by installing a peripheral ventilation system and a drainage trench to extract the gases and treat them in bio-filters. The removal of asbestos and demolition of the buildings was the prelude to major work to extract the sources of contamination and tent excavations. They were completed in June 2018.
The building permit for 99 housing units was filed by the "Sud Architecture" agency and granted in the first quarter of 2019. Construction, in partnership with the developer Alios, should begin in the last quarter of 2020.