The acquisition of this former 0.3 Ha industrial site located in Romainville, in the very close eastern suburbs of Paris, was finalised in April 2014. In order to increase the scope of the project while rationalising the urban planning monitored by the local authorities, 7 other adjoining plots of land have been acquired, bringing the total construction area to approximately 6'300 sqm.
Image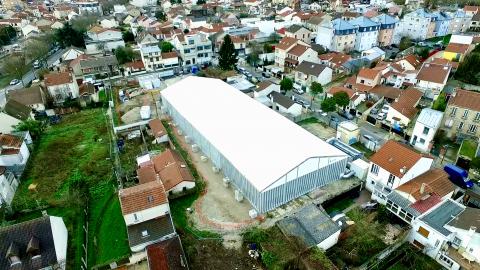 Environmental studies carried out on the soils of the former surface treatment plant revealed significant contamination by chlorinated solvents and trichloroethylene. As soon as it was purchased, emergency measures were implemented to contain the potential dispersion of pollutants by installing a peripheral ventilation system and a drainage trench to extract the gases and treat them in bio-filters. The removal of asbestos and demolition of the buildings was the prelude to major work to extract the sources of contamination and tent excavations. They were completed in June 2018.
The "La sente des Oseraies" project, designed by "Sud Architecture" and developed by "Alios", is due for completion in the first quarter of 2023. It comprises 99 flats, divided between 3 2-storey buildings, and features contemporary architecture that enhances this fast-changing neighbourhood. The landscaped heart of the block is linked by footpaths running along the old paths. These communal areas have been designed as places where people can meet and socialise. The flats, ranging from studios to 5-room duplexes, open onto the tranquillity of the landscaped gardens.
Image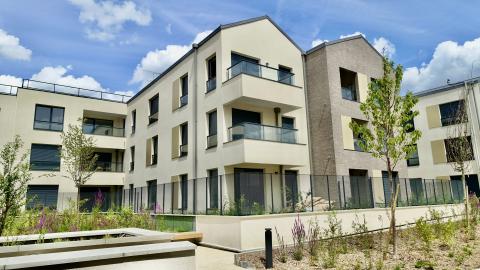 Located in the immediate vicinity of Montreuil, the district will be home to the Libre Pensée and Route de Romainville stations on the future T1 tramway line by 2025. This new address directly connects its residents to the lively town centres of Romainville and Montreuil, while enjoying the peace and quiet of local shops.