Former use
Pharmaceutical activities
Program
Former headquarters of the pharmaceutical company Mylan France
In October 2017, Ginkgo finalized the acquisition of the former headquarters of the pharmaceutical company Mylan France, located in Suresnes. On a surface of 0.5 Ha , the complex consists of an office building, an annex building and a covered garden floor.
Image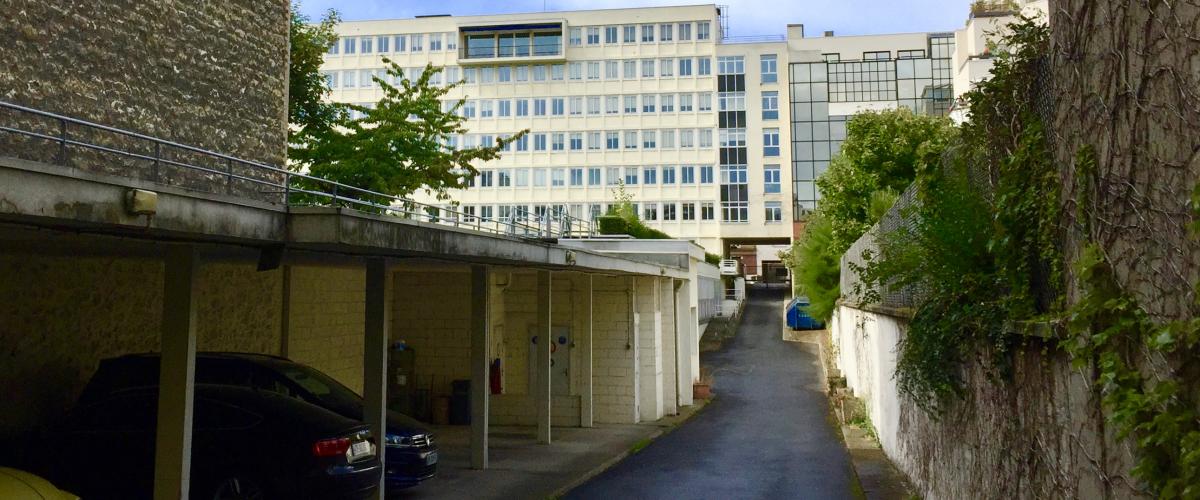 The available studies have identified low pollution indices and the absence of metals, PCBs or chlorinated solvents. The former laboratories and workshops do, however, include storage tanks and the presence of chemicals cannot be excluded. The central building and the building across the street will be cleaned from asbestos. In addition, the construction of the site on historic anthropogenic embankments requires the treatment of extracted soil.
The building permits filed by the architecture firm Atelier 115 for the construction of 11'000 sqm of buildings comprising 4'600 sqm of housing and 6'400 sqm of offices were obtained in October 2018. Work is expected to take an estimated 24 months and should begin in early 2021.