A print shop in the uptown
In February 2018, Ginkgo acquired a 4.14 Ha industrial site located in Uccle, a highly sought-after upmarket town in the south-west of the Brussels region.
Image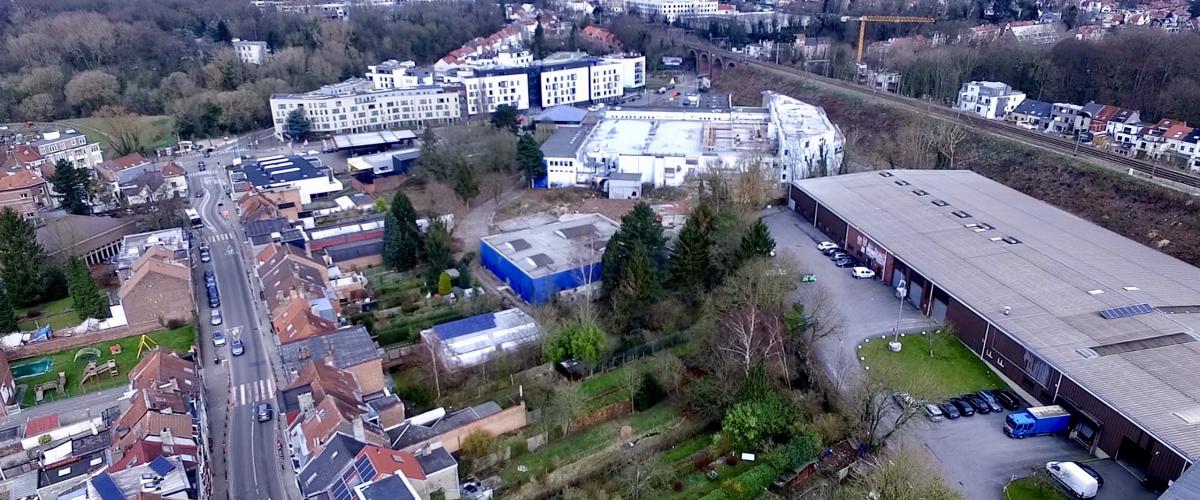 Due to its history, the site is subject to contamination by heavy metals, hydrocarbons, chlorinated solvents, solvents (mainly toluene), alcohols, ketones, esters and phthalates. On a part of the site corresponding to the storage area for chemicals related to the former printing activity, methane gas, potentially explosive, is present in significant quantities. Before its complete rehabilitation, the buildings on the site will be decontaminated and demolished.
The Brussels architecture agency A2RC Architects is working on a 55'000 sqm mixed use development including housing, shops, public facilities, offices and economic activity.