This 4.5 ha brownfield site in the heart of the Gerland district was acquired in 2012 by the Ginkgo fund. This large-scale project began with the decoupling, asbestos removal and demolition of all the buildings. Soil remediation required the extraction of a wide range of fill materials, pockets of hydrocarbons, mercury and BTEX volatile organic compounds.
The demolition and remediation work was initiated by Ginkgo in 2013 and completed in the course of 2020.
Image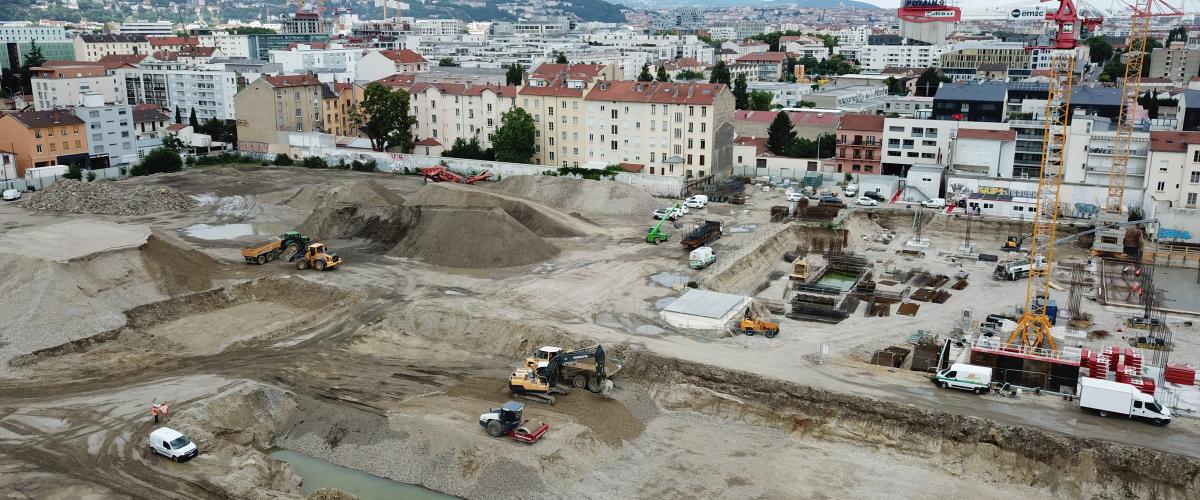 The urbanisation of this site provides for a total of 71'000 sqm of building rights. The area reserved for commercial use and light industry is set at 14'000 sqm, while office buildings represent 15'000 sqm. A constructability of 42'000 sqm has been agreed for residential use, with a proportion of social housing set at 17'000 sqm.
In September 2015, Greater Lyon classified this rehabilitation as one of the major urban projects for which infrastructure financing was available (Multi-Year Investment Programme). The demolition and decontamination works were initiated by Ginkgo in 2013 and will be completed in 2020.