The 0.3 ha site was acquired in July 2021. The 11-storey "Tour Orion" was built in 1978. It is located on the corner of rue de Vincennes and rue Kléber, close to the Croix de Chavaux metro station in Montreuil (93).
Montreuil is located in the south of the Seine-Saint Denis department, bordering the 20th arrondissement of Paris. The town's growing attractiveness is reflected in a major gentrification phenomenon, attracting a young, dynamic population looking for more affordable accommodation than in central Paris, with excellent transport links to the capital.
Image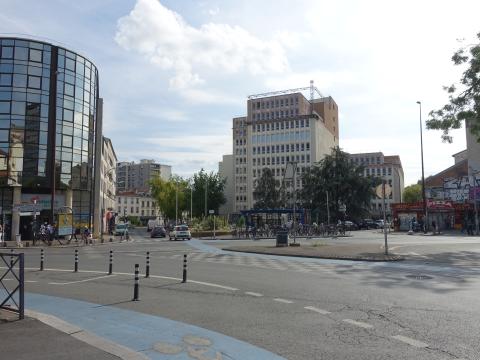 Ginkgo is carrying out a major restructuring of the building, converting it into a mixed-use building with a surface area of 13,000 m2 . The future "Orion Tower" will include coliving spaces, a hotel, artists' studios, an art gallery and a restaurant. The final project will be awarded the "BBCA rénovation" and "HQE bâtiment Durable" labels.
The restructuring will involve removing asbestos and lead from the Tower and completely demolishing the existing interior fittings. Only the superstructure will be retained. The Tower is being temporarily occupied in partnership with "Diamètre 15", "Plateau Urbain", "Les Art Déco", "Dream Factory" and the "Ginguette l'Alma Verte".