Former use
Gas and Electricity factory
Program
In the centre of Asturias' capital
Acquired in October 2022, the brownfield site is located in the centre of Oviedo, just 200 metres from San Salvador Cathedral, a UNESCO World Heritage Site. Oviedo, founded in the 8th century, is the administrative capital of the autonomous community and province of Asturias (which is also a principality). With over 220,000 inhabitants, Oviedo is the second most populous city in the province after Gijón.
The wasteland of the former "gas and electricity factory" covers an area of 1.6 hectares. It was operated between 1858 and 1985 by Hydroelectrica del Cantabrico, now owned by Electricidade de Portugal. The site is highly polluted, with TPH, PAHs, VOCs, heavy metals, BTEX, PCBs and asbestos found in the soil. The excavation phase involves around 35,000 m3 of soil, and will involve treating the groundwater by pumping. This treatment will be carried out on site using a mobile treatment station. Demolition work is scheduled to begin in early 2024.
Image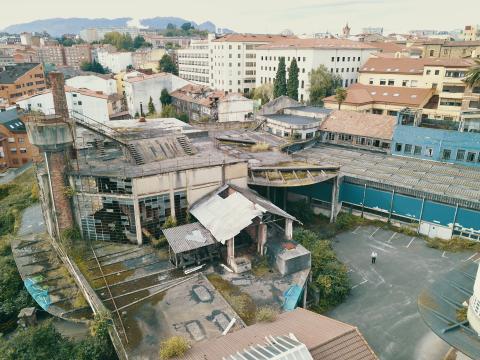 The proposed redevelopment will provide 18,600 sq. metres of space for collective housing. The project includes the creation of spaces accessible to the public, as well as the preservation and rehabilitation of historic buildings, in particular the gasometer, the shell of which will house a residential development.